Nikolai Alekseievich Gladkov (1905–1975)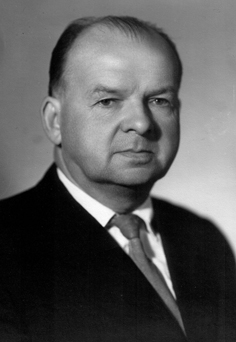 N.A. Gladkov was born in a clergyman's family in Kursk Government. Entered the Natural Science Department of Moscow University in 1926. Became chief of the Biological Station in Staro-Pershino after recommendation of M.A. Menzbier in the same 1926. At that time his research interests were in ichthyology, but later Gladkov became one of the leading ornithologists of the USSR. A senior researcher of this Museum since 1934. Participated in the 2d World War, was taken prisoner and released from a fascist's camp in France by Americans in 1944. Returned back to the Museum in 1947 to become Chief of Ornithological Division up to 1954 when he left for Zoogeography Department of Moscow University. Served as Deputy Dean of Biological Faculty and as Dean of Geographic Faculty of Moscow University in various years.
Was director of this Museum in 1964-1969, serving simultaneously as professor of Zoogeography Department and lecturer of Vertebrate Zoology Department of Moscow University. Published several textbooks on the bird fauna, nature protection, zoogeography, and on the bird flight.