Grigori Aleksandrovich Kozhevnikov (1866–1933)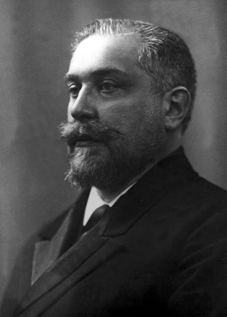 Zoologist, a student of A.P. Bogdanov, graduated from Moscow University in 1888 and served in the Museum as assistant since 1889. Professor of Zoology Department and director of the Museum since 1904 up to 1930. Studied honeybee and some other social insects, but was mostly interested in organization of researches and teaching. He revived activity of Bogdanov's Commission for study of fauna of Moscow Government, participated in organization of the Floater Biological Institute, established several biological stations and actively participated in works of the Student Circle at the Museum.
Large portion of his director term appeared to be occupied by development of the new museum building, including new collection rooms and exhibition halls.