Georgi Petrovich Dementiev
(1898-1969)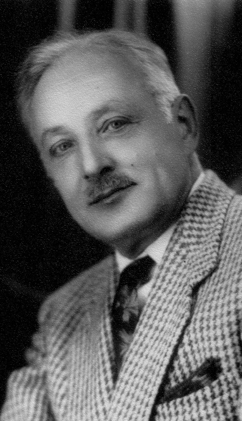 Though having no formal biological education, G.P. Dementiev became leading Russian ornithologist of the middle of 20th century. He began his research career under M.A. Menzbier patronage and entered the Museum in 1927 to joint S.A. Buturlin in preparing "Complete guide to birds of the USSR" (published in 1934-1940). Curator of bird collections since 1932, retained in this position up to 1947, when he moved to Department of Embryology of Biological Faculty. Subsequently, organized Ornithological Laboratory at Department of Vertebrate Zoology and continued curating ornithology in the Museum till his last days.
His research interest were in bird taxonomy and fauna. Unlike most of his colleagues, he was mainly ""rmchair scientist" and was disposed to theoretical generalizations. He headed and contributed much to the fundamental "Birds of Soviet Union" (1951-1954).
Dementiev's favorite birds were falcons. He gathered a unique collection of their mounted skins together with attributes of falconry and books on that subjects. He also published a book of his own about the merlin falcons. His collection is now in the Museum, and part of it is in permanent exhibition.