Section of Herpetology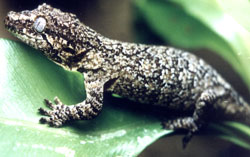 Section of Herpetology was established as a separate museum unit in 1932. The main objective of the sector is completion, storage and studying of collections on amphibians and reptiles.
Currently, herpetological collection of the museum is among the largest gatherings of representatives of just above vertebrate taxa of both Russian and World-wide fauna. It includes about 11,500 storage units of reptiles and about 4,000 ones of amphibians. By its scientific significance, this collection takes the second position after that of Zoological Institute of Russian Academy of Sciences.
In the sector kept 94,000 specimens. Number of nomenclatorial types: taxa/specimens 53/108. Number of entries in electronic databases 5111.

The Section office and collections are located in the room n. 41 on the ground floor (pass through the Evolutionary Morphology Hall). The contact phone of the Head of the Section is 629-44-60.