Section of Ichthyology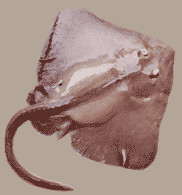 Section of Ichthyology was established as a separate museum unit in 1932. Its staff includes experts in biology of fishes and fish-like vertebrates (Cyclostomats and Cephalaspidomorphs). The main objective of the sector is completion, storage and studying of the ichthyological collections presented mainly by total preparations fixed in alcohol or formalin. The employees of the sector are experts (or undergoing specialization) in particular fish taxa carrying on their explorations, mainly in taxonomy, faunistics, morphology, and evolution.
In the sector kept 230,000 specimens. Number of nomenclatorial types: taxa/specimens 400/670. Number of entries in electronic databases 6170.

Currently, ichthyological collection of the museum is quite complete and numerous, it is among the top ten gatherings of relevant specialization of the World and, in Russia, takes the second position after that of Zoological Institute of Russian Academy of Sciences.