Nikolai Nikolaevich Kondakov
(1908–1999)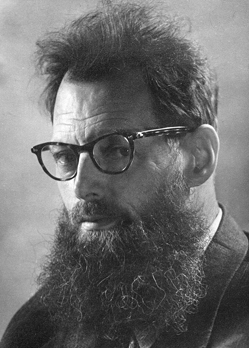 One of most outstanding animal painters of the Soviet Union and modern Russia.
Born in Ryazan, began to paint when a child; some excellent drawings of birds and plants of 10 years old boy remained. Having graduated as zoologist from Moscow University, he worked in Darwinian Museum and in several research institutes, participated in a number of expeditions. He was outstanding animal painter, famous illustrator of popular and scientific books in zoology, among which were several field guides to butterflies, Red Data Books etc.
His being educated biologist helped him to create most authentic paintings of such astonishing creatures as butterflies. He illustrated many guides and reference books. Besides painting insects, he collected them in the filed, as well. His favorite objects were butterflies whom he collected a lot. His collection of 12 thousand specimens was donated by him to the Museum.