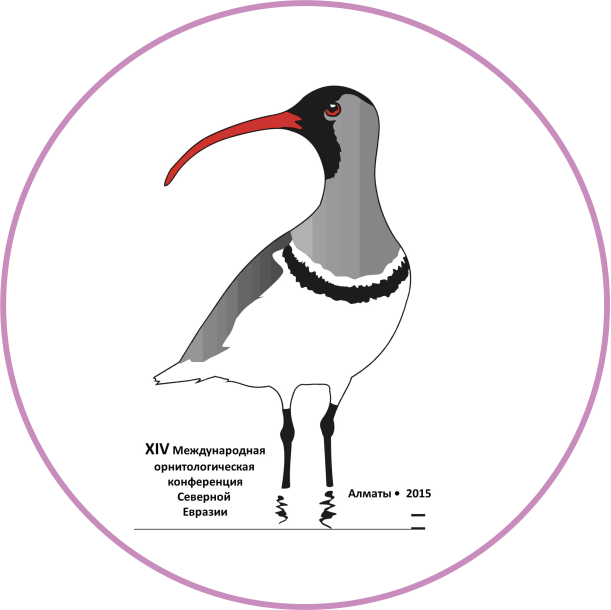 ABSTRACTS GUIDELINES
Abstracts should be sent as inclosed files named in Cyrillic («Òåçèñ») or Latin alphabet («Abstracts») adding surname and initial letters of the first author's name [example: «ÒåçèñûÈâàíîâÀÊ» or AbstractsSaurolaP]. Abstracts are to be prepared in the MS Word format (*.doc or *.rtf), not longer than 400 words (excluding title, names and addresses of the authors), in Times New Roman 12, without formatting and hyphenations, using 1.5 interline interval, starting a new paragraph with 1 sm space. Tables can be included only by a reasoned request of the author; they shouldn't exceed the text-column width (spreadsheet tables occupying the width of two sheets are not allowed).
ABSTRACT TEMPLATE:
Studying the population dynamics of birds
Payevsky V.À.
199034, Saint-Petersburg, Universitetskaya quay, 1,
Institute of Zoology RAS
e-mail: payevsky@zin.ru
Among hypotheses and concepts suggested for an explanation of problems of population dynamics in animals, the most popular is a concept on regulation by means of factors….
Abstracts should be submitted only by e-mail. Each participant can submit not more than three abstracts: one abstract, where he is the only author, and not more than two abstracts as a co-author. Program Committee makes a decision on including the contributed abstracts into the program of the conference and edits a book of abstracts. In case of refusal of the contributed abstracts, Program Committee informs the chief author on the fact individually.
Conference languages: Kazakh, Russian and English.
Abstracts with the proposed status of the presentation (sectional presentation or poster) should be submitted up to 20 December 2014. Contributors of plenary reports, who won't have received a notification from the Program Committee on refusal or changing of the presentation status (to sectional presentation or poster) up to 1 November 2014, should prepare the full text of the presentation with illustrations (black-and-white) up to 1 quire and submit it up to 31 January 2014. It is advised to include into the concluding part of the presentation recommendations on implementation of certain research projects, conservational and other practical actions for the upcoming 4-5 years concerning the problems discussed in the presentation.
Abstracts should be sent to:
menzbier-birds @ mail.ru (Conference Secretariat – Anna Belousova),
m.chirikova @ mail.ru (Conference Secretariat – Marina Chirikova).